OUR STATE-OF-THE-ART A.I. GUN DETECTION TECHNOLOGY
Take an in-depth look at our proprietary technology that sets us apart from the rest.
A LOOK INSIDE OUR VIDEO ANALYTICS TECHNOLOGY
WE TRAIN MACHINES HOW TO DETECT WEAPONS
We use real-world datasets to train our software's artificial intelligence (A.I.) to identify guns found on digital security cameras. Our A.I. is trained to only detect guns and is incapable of facial recognition, voice recording, or other invasive measures.
HOW OUR AI GUN DETECTION WORKS
CLICK THE CIRCULAR BUTTONS BELOW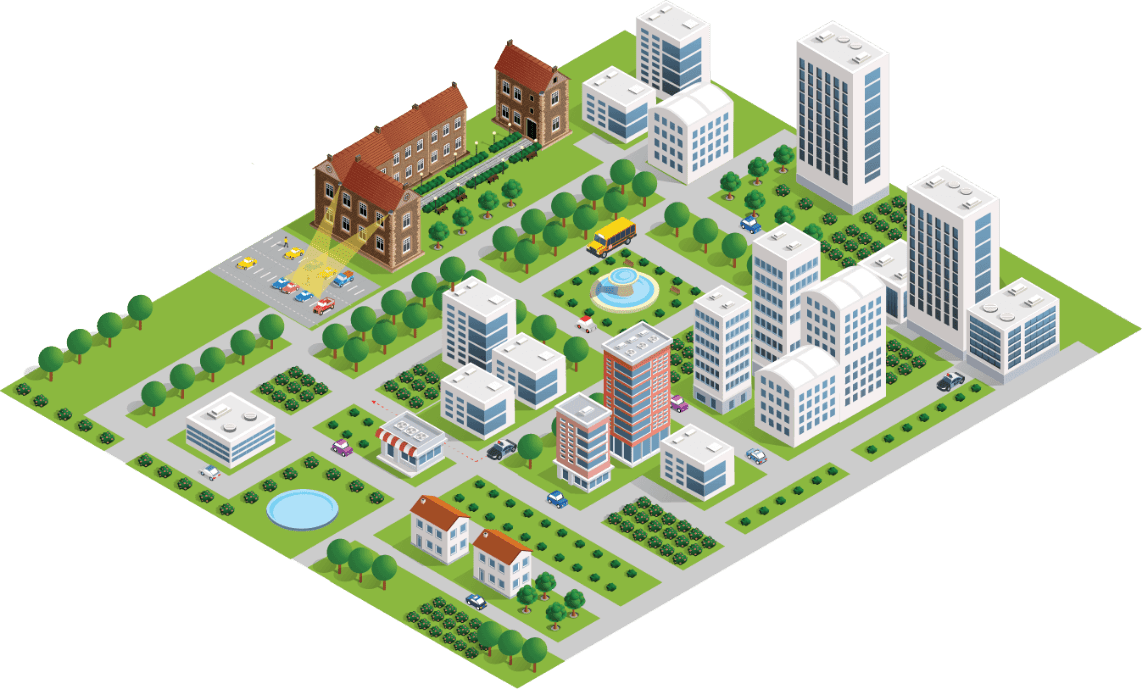 Threat Detected
As soon as a threat is detected, ZeroEyes technology generates a screen capture. The system then records information about the threat.

Weapons Recognized
Each time a weapon is recognized by the system, a counter within the application's user interface is recorded. This helps operators understand how many threats are present, how many weapons they have, and what kind of weapons they are.

Alert Sent
As soon as a weapon is detected, an alert is sent to the appropriate individuals: Security Response Officers, 911 Operators, School Administrators, or whoever the system is programmed to signal. An audible sound and mobile or desktop announcement will inform the necessary parties of what is happening.

911 Response
ZeroEyes can be integrated into the 911 response system to allow them to notify officers who are closest to the location where a threat has been detected. Through their communications which are already in place, these individuals can speak with police and others to inform them where to go and who needs help.

First Responders Arrive On-site
Through early detection by ZeroEyes weapon detection and alert systems, first responders arrive on-site faster than is possible without an early detection system. EVERY SECOND MATTERS.
DEVELOPING OUR VIDEO ANALYTICS TECHNOLOGY
ZeroEyes' AI weapons detection platform is one component of an organization's multi-tiered security approach. Our software integrates with an organization's existing digital camera systems and video analytics to detect weapons in real time.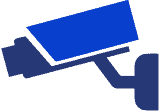 EXISTING VIDEO FEED
Using your existing security cameras, ZeroEyes' video analytics technology detects visible guns for you, and alerts your staff and first responders. With early detection, first responders and other personnel have the right details in real time, so they can immediately respond to the threat.

ZEROEYES AI MODEL
Our team uses an extensive, labor-intensive, trial-and-error process that involves testing our technology, rather than relying on online footage. From there, a comprehensive dataset with thousands of images and videos is constructed to continuously train our AI weapons detection model for improvements.

SOFTWARE APPLICATIONS
For administrators and SRO's (Security Resource Officers) who are on-site, a mobile application is available. 911 dispatch can utilize the web-based application to support law enforcement and first responders.

PROGRAMMING
Depending on the needs of each individual location, the software and alerts can be programmed to send information to specific individuals or groups at large. The frequency and appearance of such alerts can also be customized.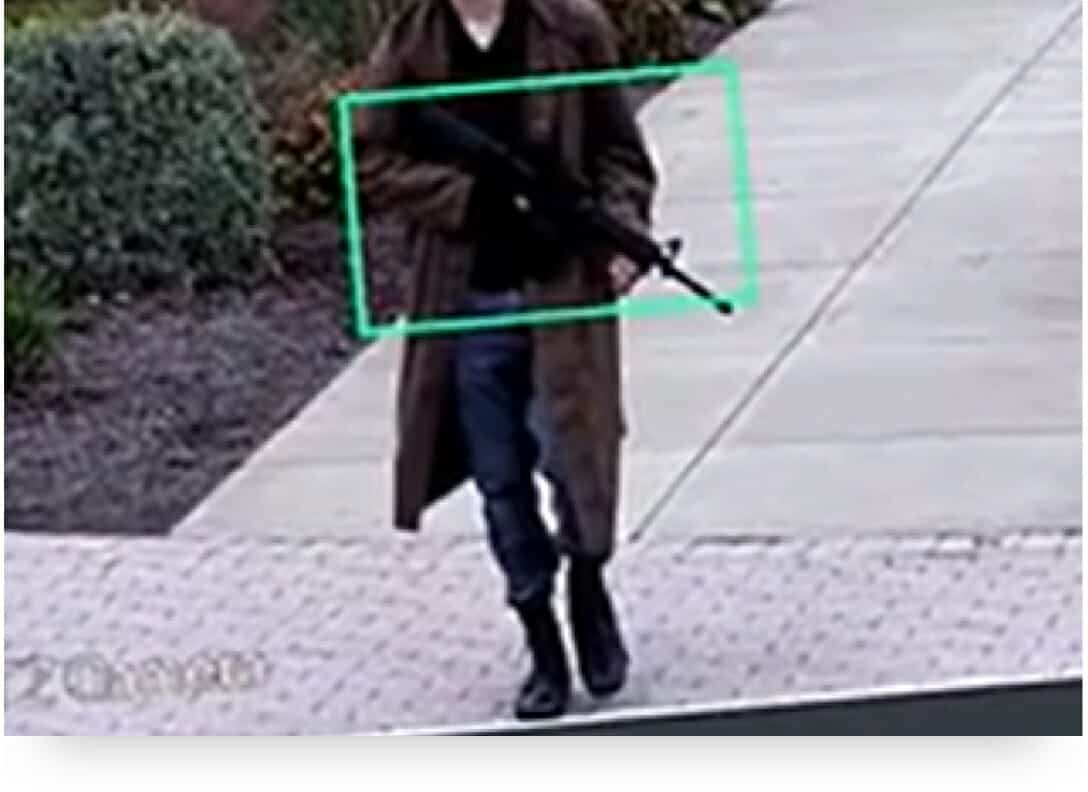 WE DETECT GUNS – NOTHING ELSE
Unlike other security solutions, ZeroEyes is non-invasive and is not facial or acoustic recognition technology.
We've mastered our A.I. technology solely for object detection – in our case, any make or model of gun – which eliminates potential privacy concerns and identifies real weapon threats with higher accuracy than other security options.
Human verification and the military experience of our monitoring personnel are key components of our solution. That means ZERO false alarms make it to our customers.
Our team monitors every detection 24/7/365, and once a threat is verified, will notify appropriate security personnel and first responders in as fast as 3-5 seconds, reducing response time and saving lives.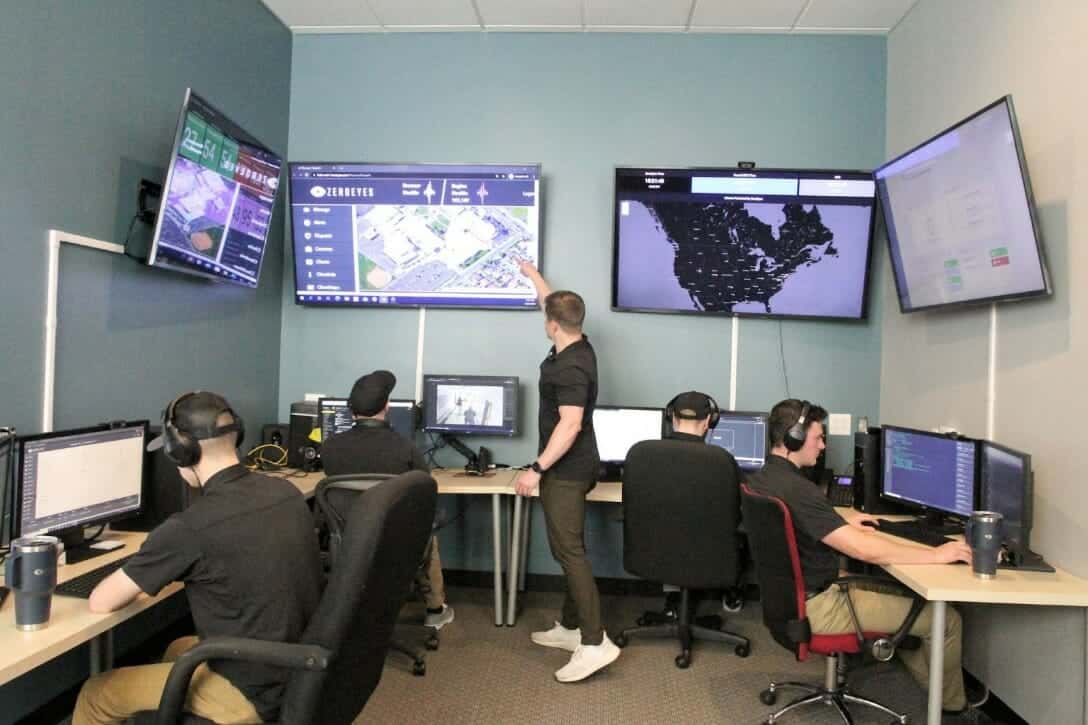 ZEROEYES INNOVATIVE A.I. TECH LAB
Our state-of-the-art, experimental A.I. technology lab is a 3,000 sq. ft. facility and workspace equipped with 22 active security cameras and full cyclorama green screen coverage to simulate our clients' live sites.
The space gives ZeroEyes the ability to generate unparalleled data, perform live demos and test our A.I. gun detection models and hardware in any environment.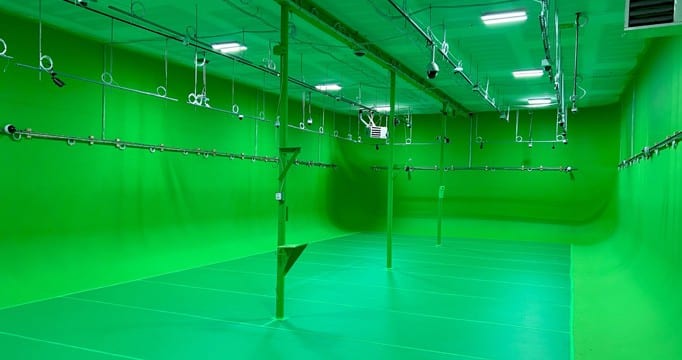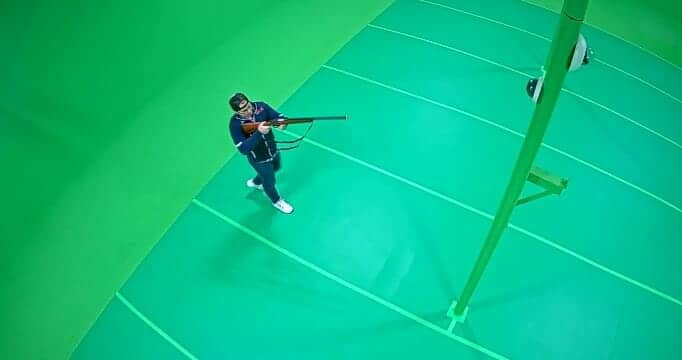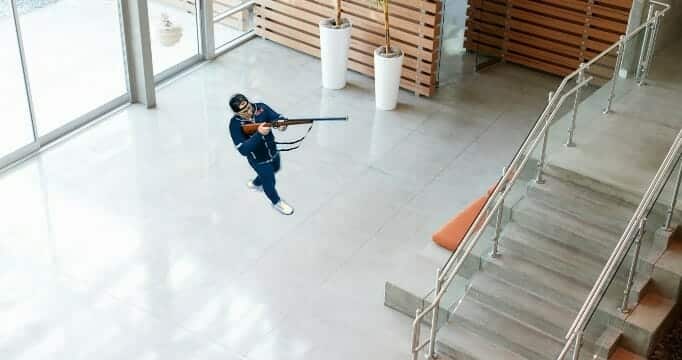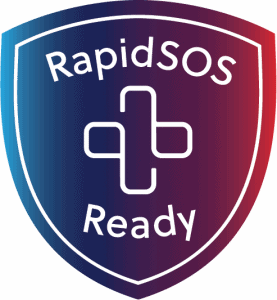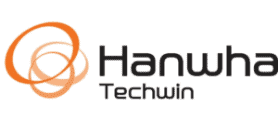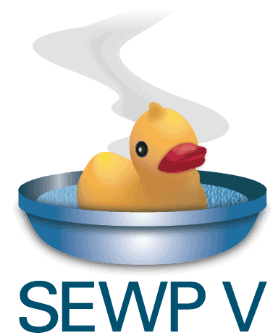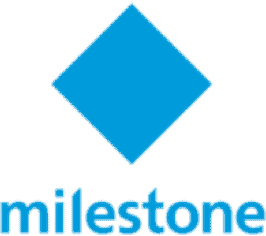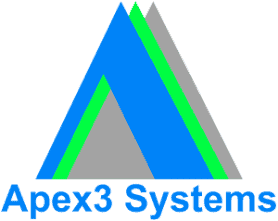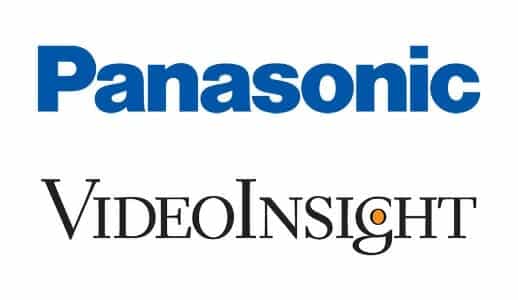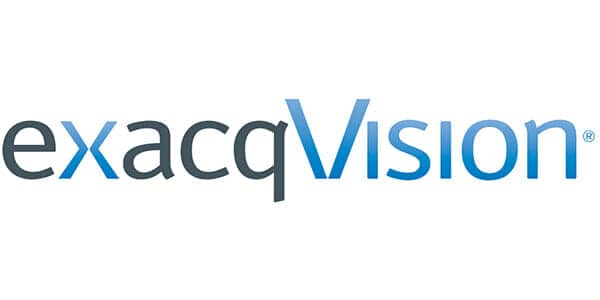 ZEROEYES & RAPIDSOS INTEGRATION
Combining ZeroEyes' A.I. gun detection capabilities with RapidSOS emergency-response technology allows us to provide first responders with the real-time information they need to make accurate and more-informed decisions.
In an emergency, the integration allows ZeroEyes to send critical data directly to local 911 agencies through the RapidSOS platform, taking a multi-step process down to seconds.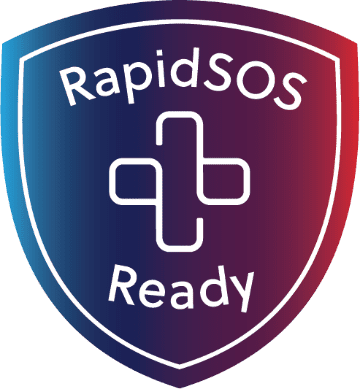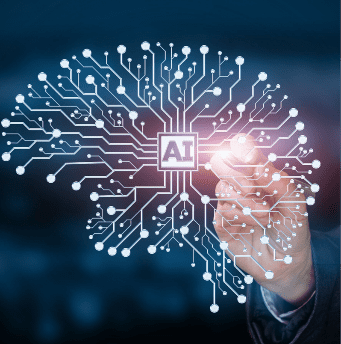 READY FOR MORE INFORMATION?
In an active shooter situation, best laid plans turn into chaos. Add ZeroEyes proactive A.I. gun detection and situational awareness platform to protect your patrons.
READY FOR MORE INFORMATION?
In an active shooter situation, best laid plans turn into chaos. Add ZeroEyes proactive A.I. gun detection to protect your patrons.