SECURING GOVERNMENT FACILITIES ACROSS AMERICA & CANADA
In government buildings, ensuring the security and safety of all personnel, families and visitors is a complicated task. ZeroEyes' A.I. gun detection solution adds a layer of security to actively monitor for visible guns 24/7/365 to support your security teams.
of mass shootings since 2006 were carried out in a government building.


LEAD PEOPLE TO EVACUATION POINTS

DIRECT FIRST RESPONDERS TO PRECISE LOCATIONS

MARSHALL PEOPLE TO SAFE ZONE

LOCK DOWN BUILDING AS REQUIRED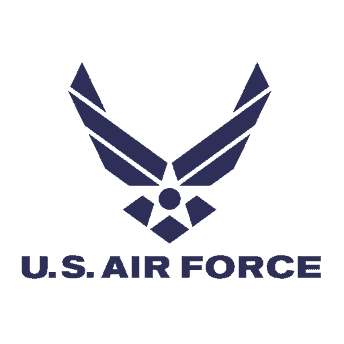 "ZeroEyes is a welcomed force multiplier. This system will increase the situational awareness for our response forces through advanced threat detection analytics and automated threat alerting providing both a rapid and accurate response. During an active shooter situation time is critical and saving time means saving lives."
Major Jordan Criss,
Commander of the 325th Security Forces Squadron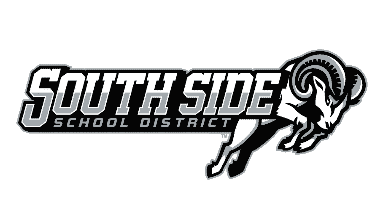 "I am blessed to be in a school district that has a Board of Directors truly committed to protecting the students, staff, and guests and they realize how valuable ZeroEyes is. This system is an absolute must have for any school district or commercial business serious about providing the safest environment."
Robert K., Chief of Police,
South Side Area School District, PA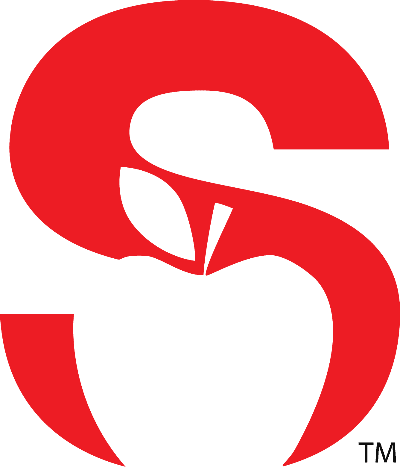 "Although vendors will tell you they have the magic wand that will solve every problem we have, that is incorrect. We look at this from a holistic standpoint, so we are adding layers to the security and ZeroEyes is one of those layers."
Captain Francis,
Seminole County Schools Safety and Security Director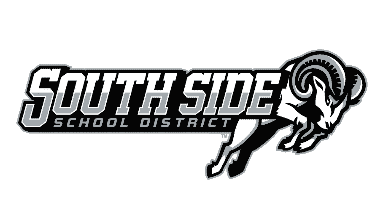 "As a rural public school district, it's absolutely crucial for us to take the steps needed to ensure the safety of everyone who sets foot on campus. ZeroEyes has consistently demonstrated their steadfast focus and commitment to public safety, and we believe that their weapons detection solution will play a critical component in our overall security approach."
Alan Fritz, Chief of Police,
South Side Area School District, PA
"It is almost impossible for us to monitor cameras constantly. ZeroEyes is very helpful because our first responders would like to know exactly where the threat is inside the building."
Deborah Murillo,
Mount Holly Police Officer and School Resource Officer
ADD A NON-INVASIVE, PROACTIVE LAYER OF SECURITY TO YOUR CAMPUS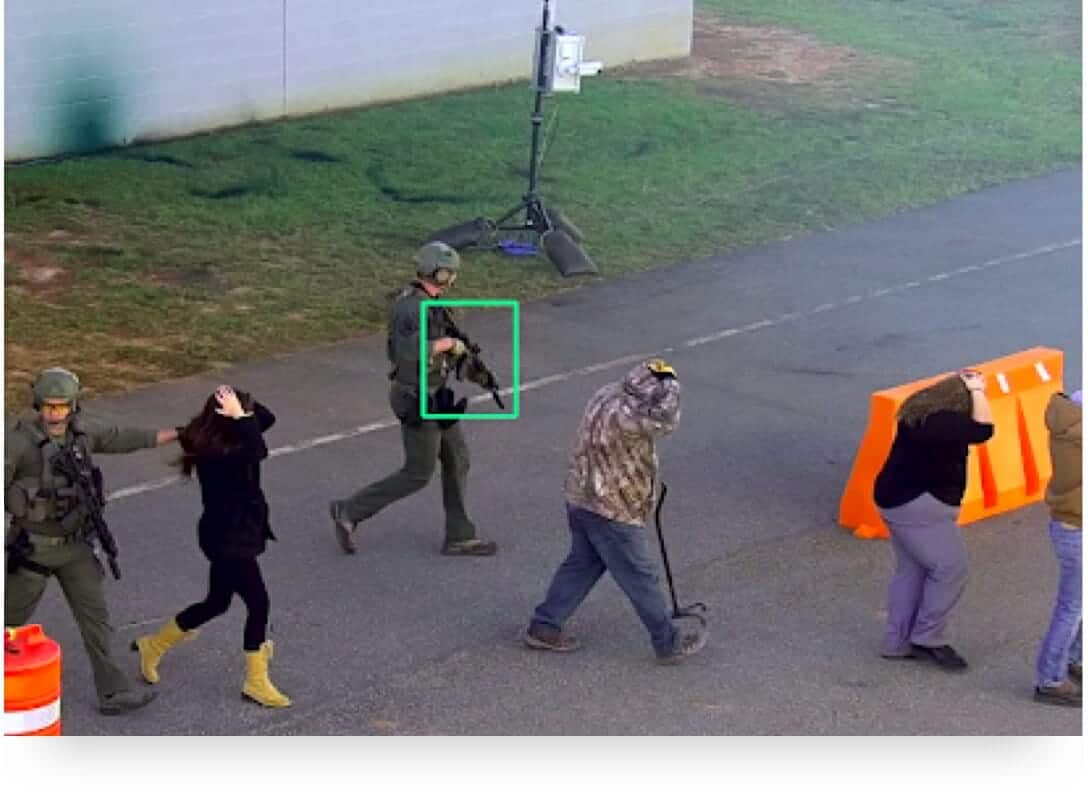 US MILITARY & DEPARTMENT OF DEFENSE SECURITY
US Military bases and DoD facilities require maximum security. We partner with the military to help combat mass shootings by detecting unauthorized, brandished guns at these locations.
Tyndall Air Force Base is the first military base in the United States to take advantage of ZeroEyes' best in class A.I. gun detection software for an added layer of security.
The 2021 US Capitol breach showed that even highly secured federal buildings are at risk of catastrophic emergencies, and need added layers of detection and prevention.
Adding ZeroEyes' A.I. gun detection software helps to mitigate these breaches and alert federal building security of the presence of brandished weapons outside and inside of federal buildings in real-time.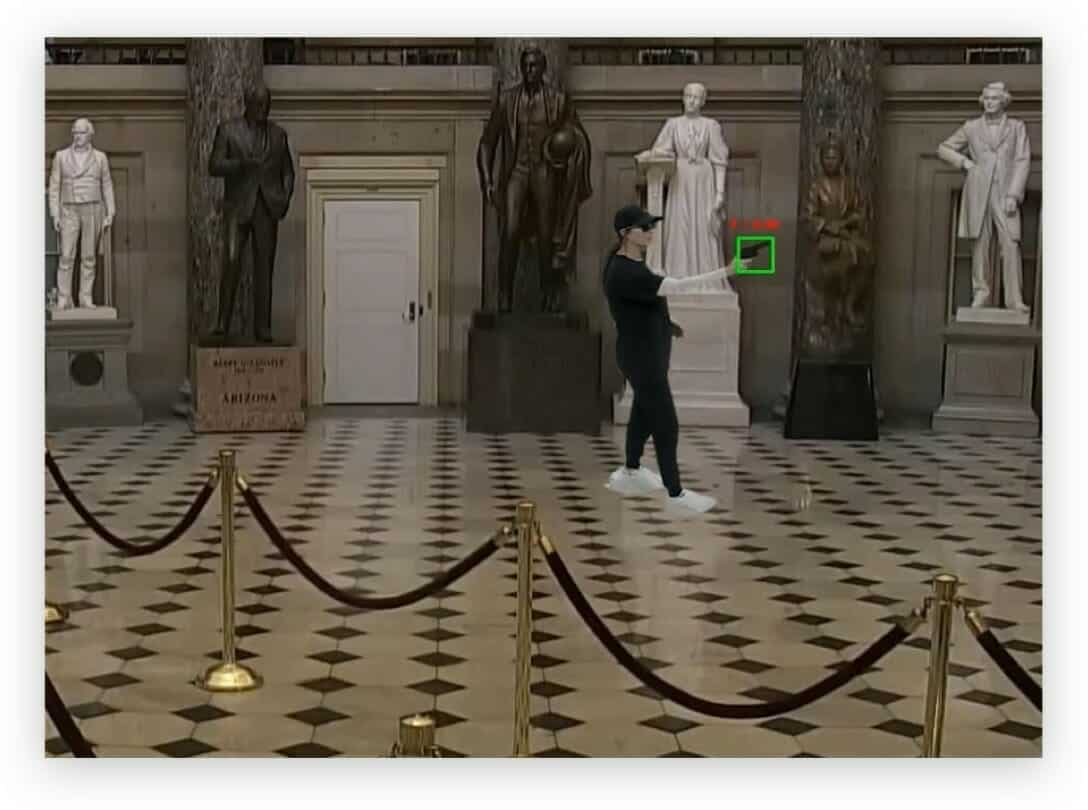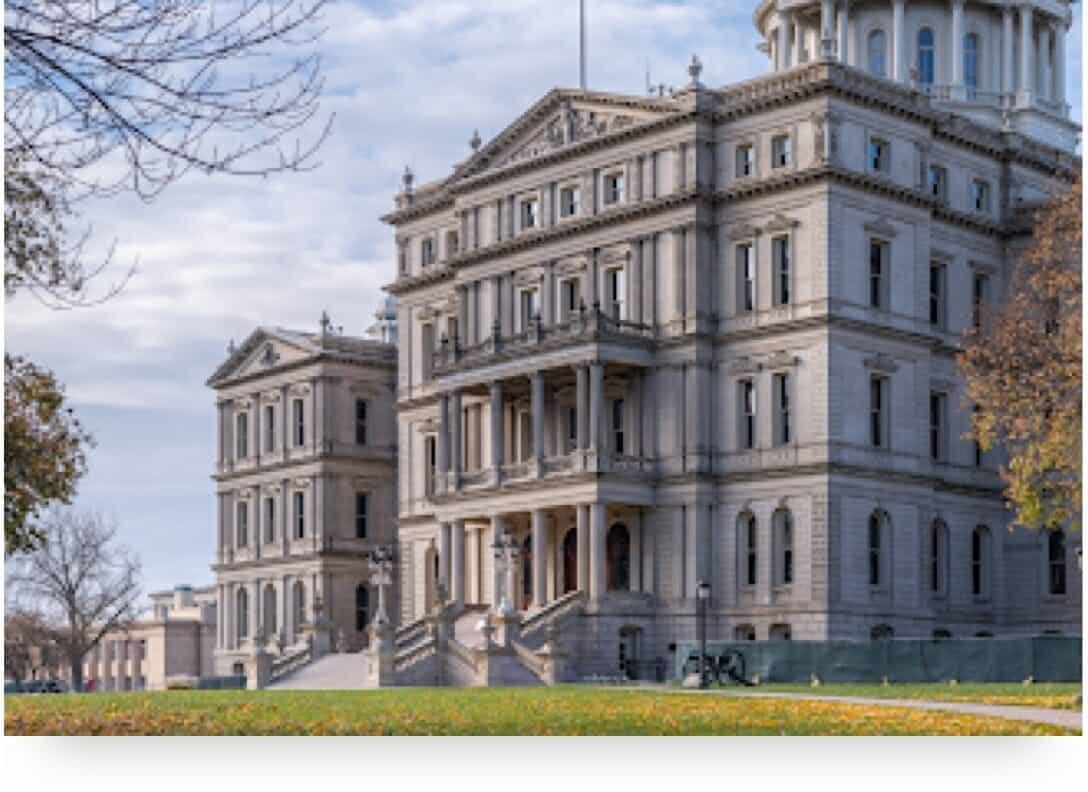 STATE, LOCAL & CANADIAN PROVINCE SECURITY
We partner with municipal and state governments to help make city streets and public areas across America and Canadian provinces safer.
What's more, we work closely with local law enforcement to ensure our A.I. weapons detection software is correctly implemented, and contact police and first responders in as fast as 3-5 seconds when a threat is detected.
TRIBAL GOVERNMENT SECURITY
ZeroEyes partners with tribal governments to minimize the threat of an active shooter on tribal lands, saving time by alerting first responders of the threat, and ultimately saving lives.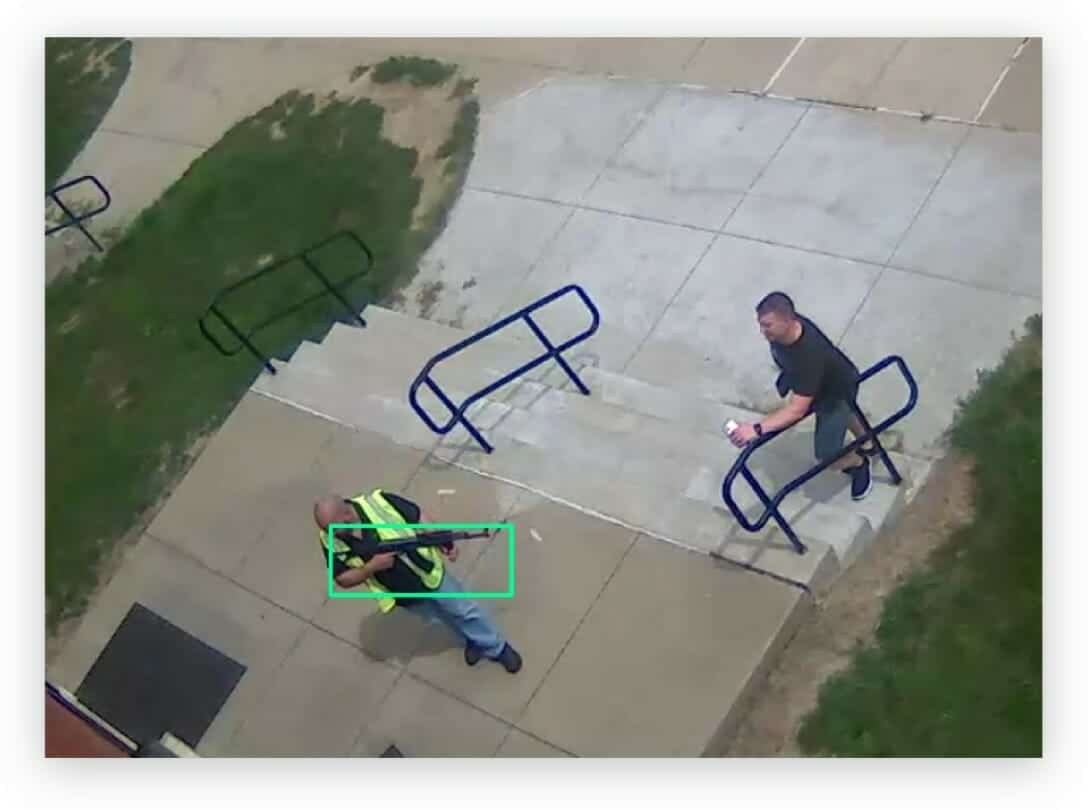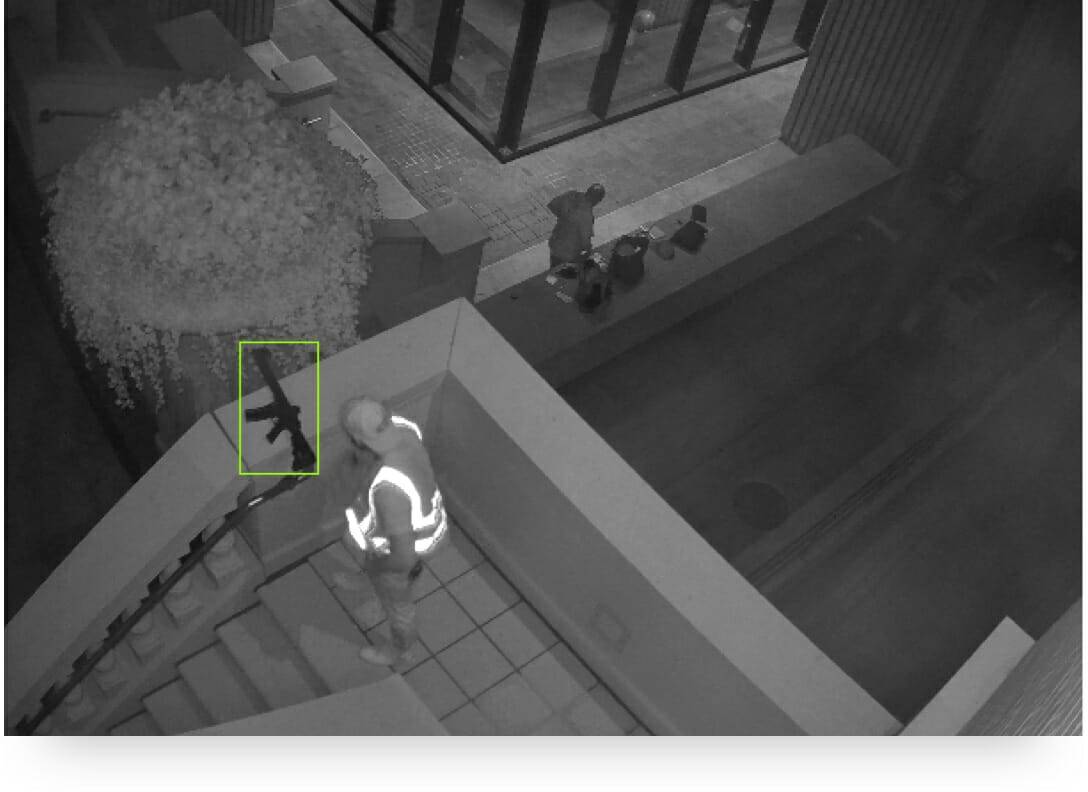 INTELLIGENCE AGENCY SECURITY
ZeroEyes works with national intelligence agencies to develop innovative new applications for our A.I. gun detection solutions, including infrared and drone-based threat detection at any time of day.
The Fort Hood shooting tragedy, which left 13 people dead and 33 others injured in 2009, was confirmed to be a terrorist attack. It was also the deadliest mass shooting on the world's largest military base, home to about 700,000 troops, relatives, and support staff. The shooter was a U.S. Army Major and psychiatrist, and used a semi-automatic pistol to shoot unarmed military personnel.
Existing Security Measures
OVER 10 MINUTES FOR CIVILIAN POLICE RESPONSE & APPREHENSION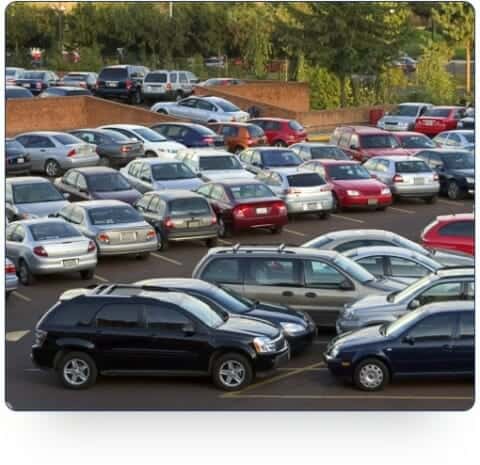 Shooting begins in soldier readiness processing center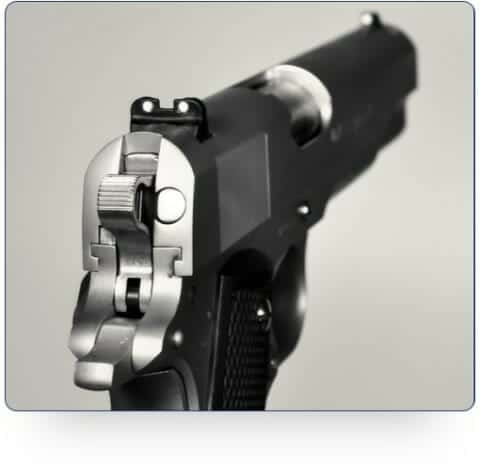 Shooter fires more than 100 rounds.
A brief lull in shooting leads to victims mistakenly believing that the shooter is out of ammunition and they run from the building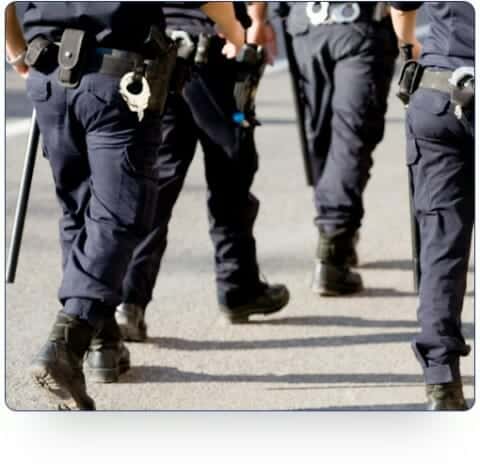 Police respond and apprehend the shooter.
Civilian police respond to the 9-1-1 call and engage with the shooter.
He is subdued and arrested.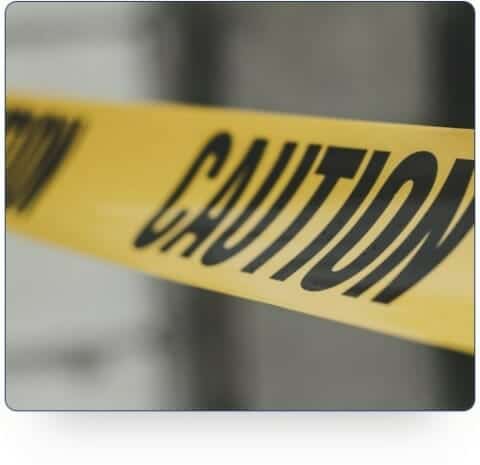 Although government and military agents are tactically trained, there is no way to fully prepare personnel to react to an active shooter scenario. Many soldiers at Fort Hood bravely risked their lives to help the wounded in the 10 minutes until the arrival of the civilian police.
With ZeroEyes' A.I. gun detection technology, first responders could have been notified of the threat in as fast as 3-5 seconds of detection via security camera feeds, potentially leading to faster response times and lives saved.
REDUCE RESPONSE TIMES TO SAVE TIME AND SAVE LIVES
:03 – :05 SECONDS (FROM GUN DETECTION TO ALERTING POLICE)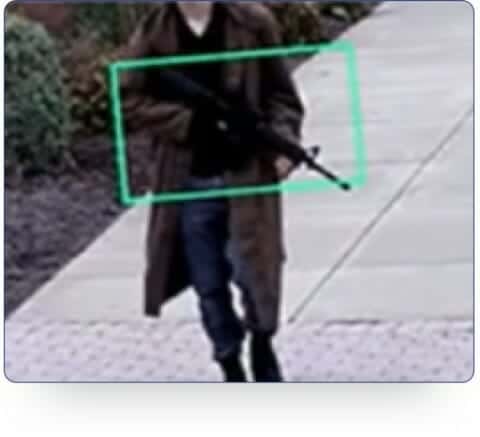 DETECT
ZeroEyes detects weapon outside of the building instantly.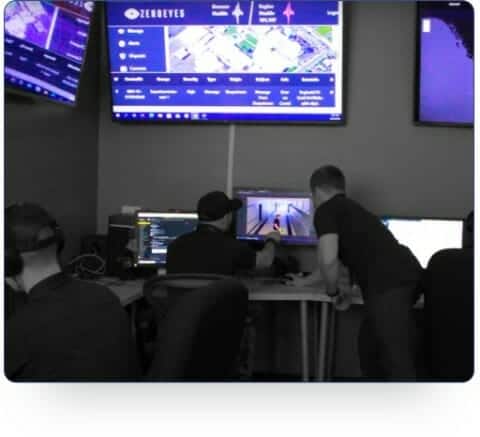 VERIFY
ZeroEyes team of US military vets verify the threat to avoid dispatching ZERO false alarms.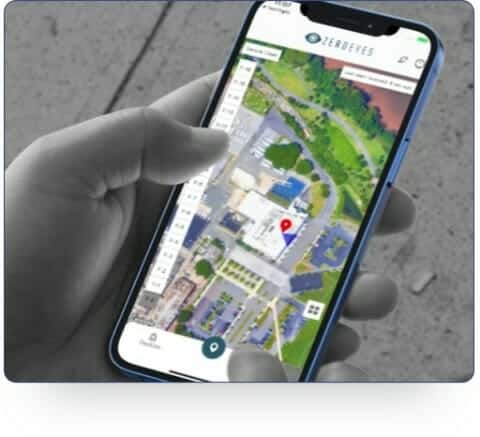 ALERT
ZeroEyes Operations Center dispatches alert to first responders, local staff, & SRO.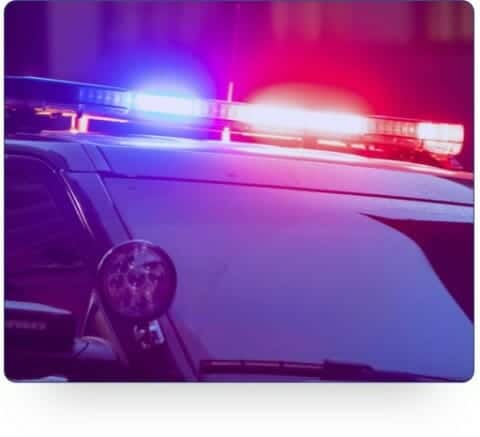 RESPOND
Police arrived on the scene & secure building with exact description and location of the threat.
ZEROEYES IS THE MOST AFFORDABLE & EFFECTIVE SOLUTION TO COMBAT MASS SHOOTINGS
At an average cost of less than a few cups of coffee per student, employee or customer per year, ZeroEyes is the most economical solution compared to other security measures that require additional staff and are reactive.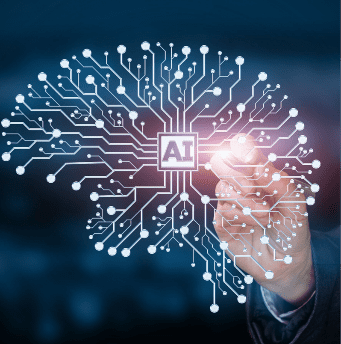 READY FOR MORE INFORMATION?
In an active shooter situation, best laid plans turn into chaos. Add ZeroEyes' proactive gun detection to protect your patrons.
READY FOR MORE INFORMATION?
In an active shooter situation, best laid plans turn into chaos. Add ZeroEyes proactive A.I. gun detection to protect your patrons.