ZeroEyes
PARTNERSHIP PROGRAM
Our mission is to help put an end to the mass shooting epidemic.
If you share a similar mission, let's partner to help make our communities safer from gun-related violence.
See how you can join our mission by requesting an application now.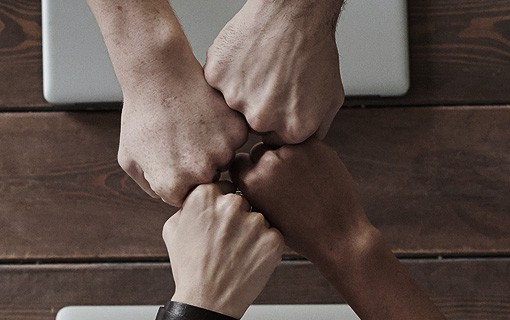 FILL THE FORM BELOW TO REQUEST A PARTNERSHIP APPLICATION
STEP #1: REQUEST APPLICATION
Fill out the form above to show your interest in partnering and we will email you an application.
STEP #2: SUBMIT APPLICATION
Once you've submitted your application, expect a response from us within 6 weeks.
STEP #3: MEET & COLLABORATE
If your application indicates we could be a good fit, we'll reach out and set up a meeting to kick things off.
"ZeroEyes' innovative solution can help boost safety and confidence for commuters, operators and staff and we are thrilled to include it in our innovative portfolio of product offerings for our customers."
WAYS TO PARTNER WITH ZEROEYES
REFERRAL PARTNER
Our referral partners agree to promote and refer customers in exchange for an agreed-upon commission rate.

RESELLER PARTNER
Reseller partners, sometimes also referred to as channel partners, sell our branded solution to end user customers. The typical verification and setup process is 3-12 months, on average.
CO-SELLING PARTNER
We partner with companies that have complementary offerings, work together to provide a holistic solution for a shared customer need, and collaboratively sell together.
PRODUCT DEVELOPMENT
Develop integration capabilities for each other's products/services to offer greater value to customers and end users.

Benefits of Partnering with ZeroEyes
Earn more revenue for the clients you refer to ZeroEyes
Get recognized as an industry expert with valuable connections
Fast path to partnership with ZeroEyes
Earn new revenue and grow your business offerings
Cross promotion for amplified brand reach
Expand your business network and audience
Increase your earnings with a new, lucrative revenue stream
Get training and support to deepen industry expertise
Enhance and differentiate your product and service offerings
Deepen your industry expertise and expand your network
FREQUENTLY ASKED QUESTIONS
Why partner with ZeroEyes?
ZeroEyes is the leading vendor in visual AI gun detection technology. We are used in 35+ U.S. states in the education, commercial, and government industries. Our patented solution has been recognized by the U.S. Department of Homeland Security (DHS) as a promising anti-terrorism technology and is the first and only video analytics technology to receive SAFETY Act DT&E Designation. Partnering with ZeroEyes is a unique opportunity to work hand-in-hand with innovators in the security technology industry, expand your network, and grow your business offerings.
I'm interested in partnering with ZeroEyes—how do I get started?
The first step is filling the form on this page to request a partnership application. After you have submitted the request form, you will be emailed a full application. Please check all email folders, including your spam box for this full application. Once you submit the full application, you can expect to hear back from us within six weeks.
I submitted an application. When can I expect to hear back?
After submitting the full application you received via email, processing generally takes up to six weeks.
What is the difference between co-selling and reselling?
Co-selling is a much more collaborative partnership. With this partnership model, we cross-reference potential customers and work together to provide a holistic solution that includes both parties' business offerings to end users.
Reseller partners, sometimes also known as "channel" partners, will broker sales and services on our behalf. The typical verification and set-up time for reseller partnerships is more involved than co-selling partnerships and typically takes 3-12 months.
FILL THE FORM BELOW TO REQUEST A PARTNERSHIP APPLICATION