ZeroEyes delivers a proactive, human-verified visual gun detection and situational awareness solution that integrates into existing digital security cameras to stop mass shootings and gun-related violence; by providing situational awareness that reduces response times – ultimately saving lives.
WE ARE A TEAM OF MILITARY VETERANS WHO ARE PASSIONATE ABOUT PROTECTING OUR COUNTRY.
ZeroEyes was founded in 2018 by a team of former Navy SEALs and technology experts who have lived through countless active shooter situations. ZeroEyes was created to protect people from having to face similar circumstances.
As veterans and fathers, ZeroEyes' co-founders were compelled to develop a proactive solution to keep people safe after seeing and hearing about the mass shootings occurring in schools and other public places and the impact these have on our society.
ZeroEyes draws from its over 50 years of collective military experience to provide military-grade intelligence monitoring to facilities, including schools, commercial buildings and defense sites.
WE'RE PROBLEM SOLVERS
As a result, we use Artificial Intelligence to actively audit camera feeds to detect weapons. In fact, our technology can decrease response time which could save lives.
Finally, we know it's our duty to provide whatever we can to the public to increase a general feeling of safety. It would be our honor to individually protect each and every American. Due to the widespread need our country has, we hope our technology can reach far and wide in order to do just that.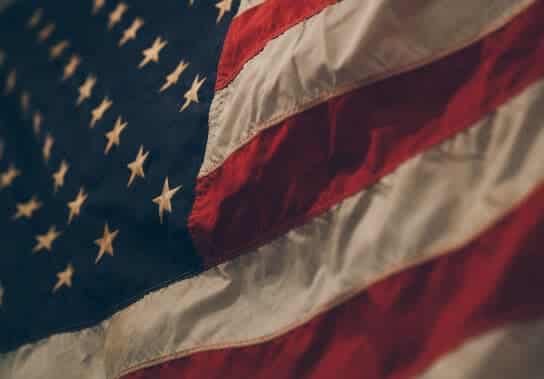 OUR MISSION
At ZeroEyes, we develop proactive solutions to prevent mass shootings and gun-related violence by providing situational awareness reducing response times, and delivering clarity among chaos, ultimately saving lives.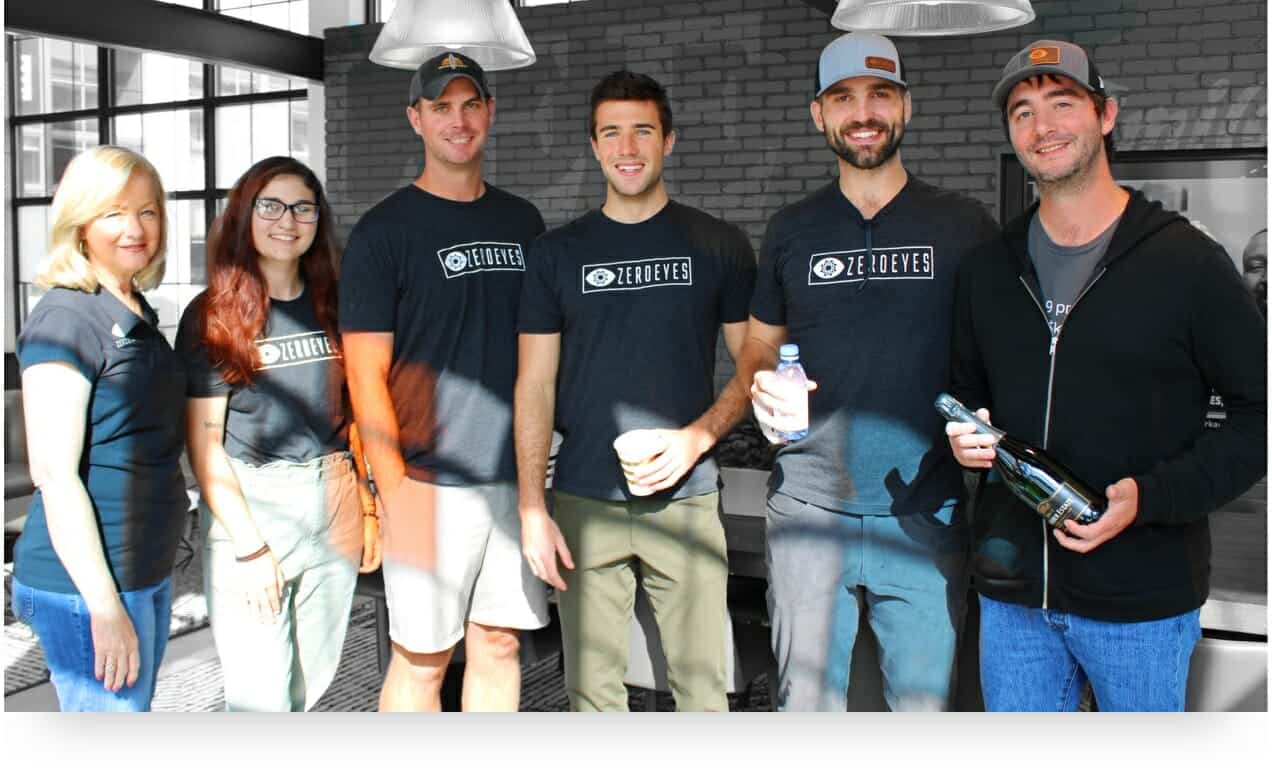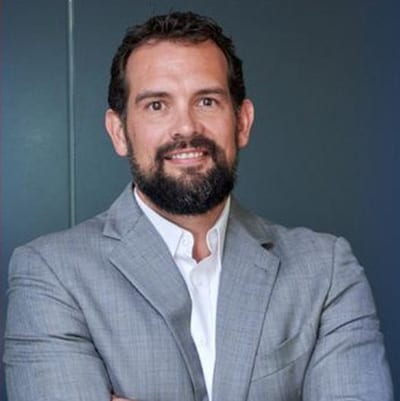 MIKE LAHIFF
CEO and Co-Founder
Michael (Mike) D. Lahiff serves as Chairman and Chief Executive Officer of ZeroEyes, an intelligent video analytics company that uses artificial intelligence with existing digital security cameras to detect weapons and send alerts to local staff and first responders. Prior to founding ZeroEyes, Mr. Lahiff served as Director of Digital Programs at Comcast NBC Universal where he oversaw the coordination between project management teams and software development teams in order to deliver multiple digital products. Prior to joining Comcast, Mr. Lahiff was the managing member of Horsemen Partners, a private fund focused on acquisitions of small and medium sized businesses. Mr. Lahiff also spent ten years in the United States Navy as a Navy SEAL.
Mr. Lahiff holds a Bachelor of Science degree in Business Administration and Finance from Columbia College and a Master of Business Administration in Private Equity & Venture Capital from the Wharton School at the University of Pennsylvania.
SAM ALAIMO
CRO and Co-Founder
Sam Alaimo is the Chief Revenue Officer & Co-Founder of ZeroEyes. Before founding ZeroEyes in 2018, Mr. Alaimo worked as an Operating Partner at Hawk Capital Partners, and previously as the Founder and Managing Director of the private investment firm Horsemen Partners. Mr. Alaimo also served in the US Navy as a Navy SEAL.
He earned his MBA from Columbia University, and his Bachelor of Science in Political Science from the University of Maryland.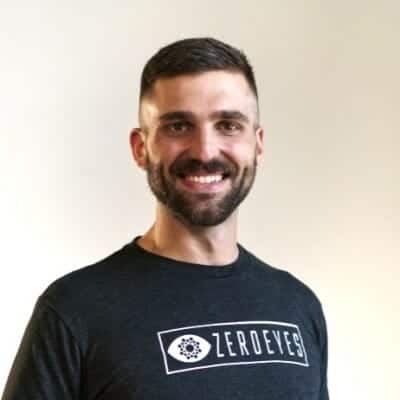 TIM SULZER
CTO and Co-Founder
Timothy Sulzer is the Chief Technology Officer & Co-Founder of ZeroEyes. Mr. Sulzer founded VEG-E Systems, one of the first indoor vertical farms in the US where he invented automated growing systems and plant tracking software to optimize growth indoors. Before ZeroEyes, Mr. Sulzer founded another startup where he developed a computer vision application to detect and pattern animals for wildlife enthusiasts.
Mr. Sulzer earned his Bachelor of Science in Environmental Science from Delaware Valley University, graduating Magna Cum Laude.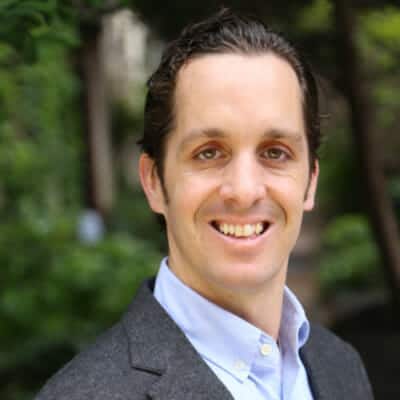 ROB HUBERTY
COO and Co-Founder
Rob Huberty is the Chief Operating Officer & Co-Founder of ZeroEyes. Before founding ZeroEyes in 2018, Mr. Huberty worked as a Pathways Operations Manager at Amazon, leading cross-functional teams, initiating process improvement, developing standard operating procedures, and serving as a mentor for his teammates. He served in the U.S. Navy as a Navy SEAL where he collaborated with international governments to conduct special operations, trained foreign forces to ensure mission success, and employed innovative problem solving.
Mr. Huberty earned an MBA from the Wharton School at the University of Pennsylvania, where he concentrated in Finance and General Management, and a Bachelor of Arts degree in Political Science and Government from the University of Arizona.

DUSTIN BROOKS
Chief Customer Officer and Co-Founder
Dustin Brooks
is the Chief Customer Officer & Co-Founder of ZeroEyes. Before founding ZeroEyes in 2018, Dustin worked at Global Asset Technologies as a Military Instructor developing Navy SEAL candidates.
Mr. Brooks served in the US Navy as a Navy SEAL for 6 years. Mr. Brooks earned his MBA from the Owen Graduate School of Management at Vanderbilt University, and a Bachelor of Science in Finance from Pennsylvania State University.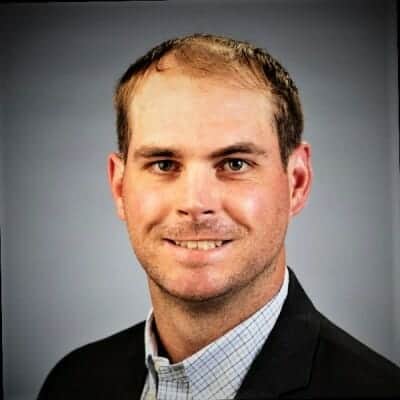 KIERAN CARROLL
Chief Strategy Officer
Kieran Carroll is the Chief Strategy Officer of ZeroEyes. Mr. Carroll came to ZeroEyes from PwC's advisory practice, where he delivered strategy solutions to clients in the telecommunications, financial services, and healthcare industries. Previously, he served as a naval officer and led cross-functional teams at Special Operations Forces and Intelligence Community organizations. He currently serves on the Board of Directors for the Data Ethics Consortium for Security and sits on advisory boards of several technology companies to include One Stop Systems (NASDAQ: OSS), BreachBits, and Advisar AI. 
Kieran is a graduate of the United States Naval Academy and received an MBA from Cornell University's Johnson Graduate School of Management.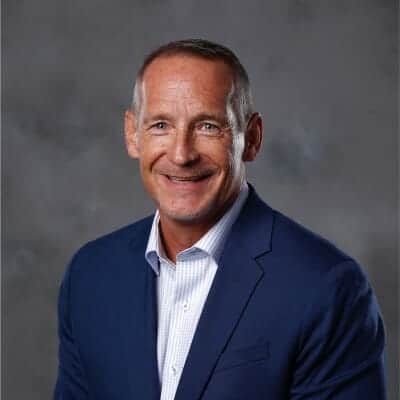 DOUG PARRISH
SVP of Sales
Doug Parrish
is the Senior Vice President of ZeroEyes. Mr. Parrish is a seven plus year veteran of the United States Air Force where he proudly served our country. Since leaving the military, he successfully moved into the business world and has managed and developed successful sales teams over his 25+ year professional career, with extensive experience in senior and executive roles for notable companies such as Hewlett Packard, Blackboard, and Transact Campus INC. "We have a passionate, talented team at ZeroEyes, and I'm excited to be a part of it," says Parrish. "Our mission is to save lives by implementing our much-needed gun detection AI platform in every school, business, and government building across the country." As Senior Vice President of Sales, Mr. Parrish oversees the ZeroEyes strategic and growing commercial and education sales teams. His understanding of technology, AI, and public and private sectors will benefit existing customers and help expand ZeroEyes' footprint across those same verticals.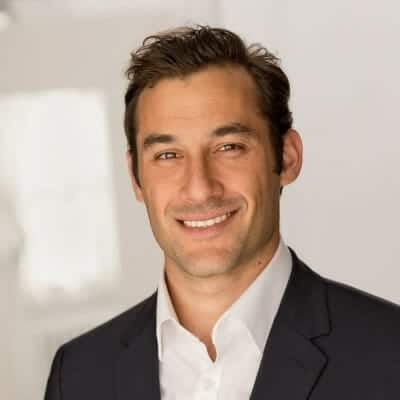 MATT GRAINER
SVP of Finance
Matt Grainer
is the VP of Finance at ZeroEyes. Mr. Grainer oversees strategic finance, treasury, accounting, tax, legal, and HR and is responsible for creating a firm foundation for future growth. He is focused on building a strategic world-class finance organization, serving as a key business partner to the Senior Leadership team. Prior to joining ZeroEyes, Mr. Grainer was Head of Finance at a high-growth startup called Urban Umbrella, and held Corporate Planning and M&A roles at BlackRock and Northwell Health respectively. Mr. Grainer holds an MBA from Baruch College and a Bachelor's degree from The University of Miami.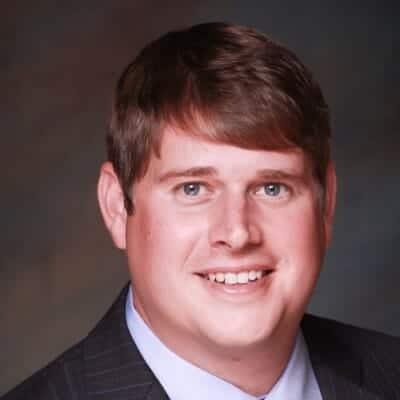 CARTER STAPLETON
VP of Operations
Justin (Carter) Stapleton
is the Vice President of Operations at ZeroEyes. Mr. Stapleon Stapleton was born in Fayetteville, North Carolina on March 30, 1984. He attended Northwest Guilford High School, in Greensboro, NC and graduated in 2002. After graduating from high school, he attended the United States Naval Academy where he received a Bachelor of Science with a major in Political Science. His first assignment was USS ASHLAND (LSD 48) stationed in Little Creek, Va. There he served as the Information Operations Division Officer for twenty-seven months. Next, Mr. Stapleton spent a year and a half as the Damage Control Assistant in the Engineering Department onboard USS CHOSIN (CG 65). He routinely acted as the Senior Engineer when the Chief Engineer was absent. Next, He was the Operations Officer, Network Operations Branch for the Defense Information Systems Agency Pacific. There he led 29 contractors, 35 joint military, and 2 civilians responsible for planning, fielding, operating, and supporting global, net-centric solutions serving the Commander, USPACOM, the Services, and agencies in the Pacific Area of Responsibility (AOR). Upon completion of that assignment, he was hand-selected to be the Team Lead for a Cyber Protection Team aligned with federal agencies to help defend the Department of Defense Network. Upon completion of that tour, he left the military and joined Corning Optical Communications as a Fiber Optics Engineer. Mr. Stapleton is currently the Vice President of Operations where he supervises 18 personnel in day-to-day operations and implementation of the ZeroEyes Artificial Intelligence detection platform that helps identify firearms by integrating with existing IP security cameras and infrastructure to improve security and emergency response. Mr. Stapleton and his family reside in Davidson, North Carolina His hobbies include golf, surfing, fishing, reading, and anything his wife and kids want to do.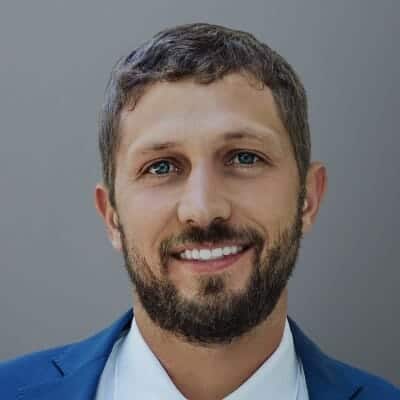 DUSTIN KISLING
SVP of Strategy
Dustin Kisling is the Senior Vice President of Strategy at ZeroEyes. Prior to joining ZeroEyes in 2020, Dustin co-founded and served as Executive Director at the Veteran's Outdoor Advocacy Group, which researches, advocates, and promotes legislative solutions that improve the lives of veterans through adjunct therapy to traditional approaches to mental health. Mr. Kisling also worked as the Chief Operating Officer at Red One Medical, as a Project Manager with GE Oil & Gas, and served in the US Navy as a Navy SEAL. Mr. Kisling earned his MBA from the Cornell Johnson Graduate School of Management, and his bachelor's degree in Mechanical Engineering from the United States Naval Academy.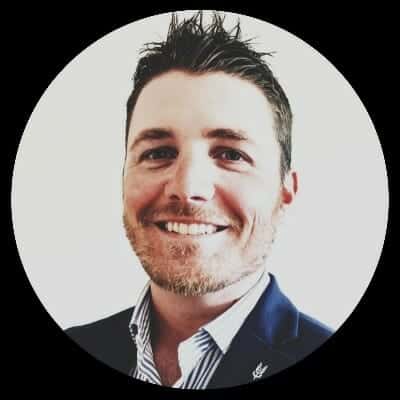 JT WILKINS
SVP of Government Solutions
JT Wilkins is the Senior Vice President of Government Solutions at ZeroEyes, the industry's premier artificial intelligence company that develops threat detection analytics and integrates them into surveillance systems. Mr. Wilkins is responsible for developing key relationships across government stakeholders, managing governmental security innovation projects, and expanding the use of ZeroEyes threat detection analytics across the whole of government. Mr. Wilkins came to ZeroEyes from Immersive Wisdom, Inc., where he managed a full cycle federal sales team focused on delivering Command and Control tools to the Department of Defense & broader Federal Government Stakeholders. Previously, he served as a Marine Gunnery Sergeant and led intelligence and targeting operations in the Special Operations Forces, finishing his career in the elite Joint Special Operations Command (JSOC). Throughout his career in the Marines, Mr. Wilkins operated at every level of the Department of Defense, working directly with the Intelligence Community, Department of Justice, and other governmental agencies to mitigate threats against the United States and Allied Nations. Mr. Wilkins completed three combat deployments to Iraq, Afghanistan, and influenced operations across the Middle East and Asia. Mr. Wilkin's personal military awards include: Bronze Star Medal, Defense Meritorious Service Medal, Joint Service Commendation Medal with Combat Device, Joint Service Achievement Medal, Navy and Marine Corps Achievement Medal, and Army Combat Action Badge.
JT is a graduate of American Military University and is in pursuit of his MBA from The Pennsylvania State University Originally from Newark, DE he lives in Warwick, MD with his wife Brooke and his daughters Kaylyn, Mia, and Harper.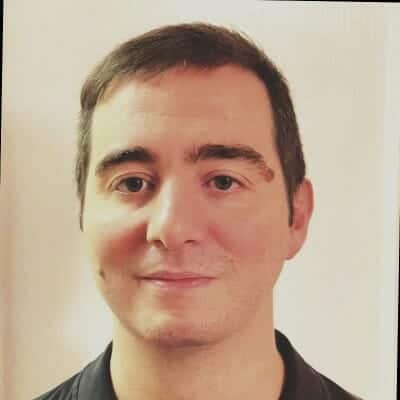 MARCUS DAY
SVP of Research & Development
Marcus Day
is the Senior Vice President of Research & Development at ZeroEyes. Mr. Day has worked internationally in the finance department for Walmart in China. Also, Mr. Day ran large cross functional teams at Amazon serving as a Pathways Operations Manager. Due to Day's aptitude using statistical modeling, he has run the AI Operations and AI Development teams at ZeroEyes since 2019. Mr. Day earned his MBA from Vanderbilt in 2015 and a Bachelor's in Linguistics from The University of Kansas in 2010. He studied Chinese at Peking University from 2008-2009, and speaks and writes fluent Mandarin.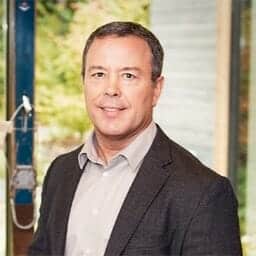 DAVID BARTON
VP of Engineering
David Barton is Vice President of Engineering at ZeroEyes and a seasoned R&D executive, engineer and entrepreneur. Prior to ZeroEyes, David's most recent startup established new world records in unsupervised machine learning using foundational new methods designed for custom silicon. Mr. Barton has extensive experience in global media pipelines, high performance computing, embedded processing and AI, having developed numerous commercial technologies and products with an extensive list of patents.
In addition to his own companies, Mr. Barton has held R&D management and executive roles with notable technology companies including Biamp Systems, Intel and HP, leading large-scale, global, multi-disciplined technology organizations. Mr. Barton is a former US Marine and passionate about the ZeroEyes mission.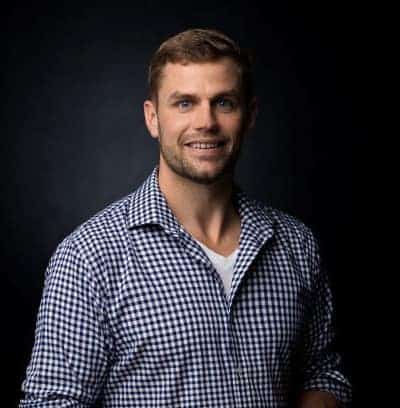 Jonathan Norton
VP of Commercial Sales
Jonathan Norton, VP Commercial Sales—is a Combat Veteran, Army Ranger and now privileged to lead the Commercial Sales Team for ZeroEyes, Inc. Jonathan started his career in sales as a Sales Director for Aperia Technologies, a venture backed start-up Company. Jonathan is the founder of RopeSafe, USA and the developer of a CE Certified edge protector and anchor strap designed to protect military and first responders during rope rescue operations. He holds two patents and was awarded an USAF Small Business Innovation Research (SBIR) Phase II contract to develop a variation of the product specific to USAF Special Operations units. Following delivery to the USAF customer, Jonathan came to ZeroEyes as an account executive and now leads the commercial sales team. Jonathan earned a BA from UConn and is married with 3 children and lives with his family in Connecticut.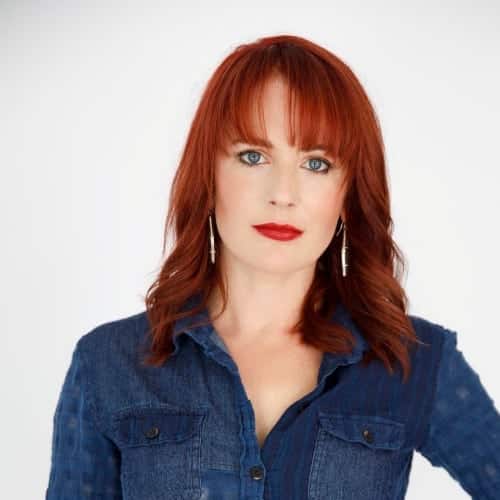 Erin Acheson
VP of Marketing
Erin Acheson is the VP of Marketing for ZeroEyes.
Before joining ZeroEyes, Erin served as CMO of Catalytics.io, a programmatic advertising platform, held fraction CMO and Chief Growth Officer roles, and was President and CMO of DemandSphere. She has extensive experience in technology startups and has lived in seven states and three countries. She earned her undergraduate degree from North Carolina State University and holds a certificate in Behavioral Sciences from The Johns Hopkins University.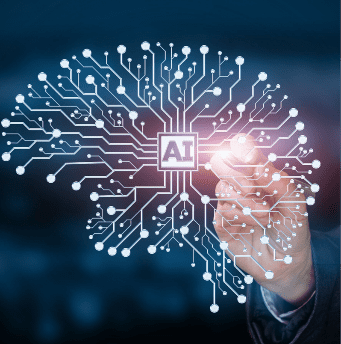 READY FOR MORE INFORMATION?
In an active shooter situation, best laid plans turn into chaos. Add ZeroEyes proactive gun detection to protect your patrons.
READY FOR MORE INFORMATION?
In an active shooter situation, best laid plans turn into chaos. Add ZeroEyes proactive gun detection to protect your patrons.