SEE OUR PROACTIVE A.I. VISUAL GUN DETECTION SOLUTION IN ACTION
Are you a school, business, or non-profit organization interested in lifesaving proactive gun detection technology?
ZeroEyes' proactive gun detection solution is used across 30+ U.S. states in education, commercial, and government environments—and has been vetted by the Department of Homeland Security.
Request a live demo to see how we deliver a proactive A.I. gun detection solution that integrates into existing digital security cameras to reduce the threat and impact of gun-related violence.
FILL OUT THE FORM BELOW TO REQUEST A LIVE DEMO
"*" indicates required fields
WHAT CUSTOMERS SAY ABOUT US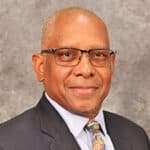 "I have evaluated a wide variety of security solutions for Brazosport ISD, as well as during my tenure with law enforcement, and ZeroEyes is the cream of the crop. […]
I thought some other gun detection solutions were cutting edge, but they can't compete with ZeroEyes."
— Ty Morrow, Director of Safety, Security and Emergency Management, Brazosport ISD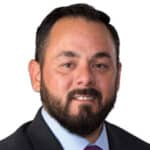 "Protecting our employees and customers remains at the forefront of our business, and ZeroEyes allows us to keep them safe without negatively disrupting the overall atmosphere or customer experience.
As if that wasn't reason enough to adopt this technology, ZeroEyes also enabled us to mitigate liability and lower our insurance premiums."
— Travis Thompson, River Spirit Casino Director of Compliance
BEYOND GUN DETECTION: ZEROEYES CUSTOMERS GET PEACE OF MIND
Camera Uptime Notifications
If a camera goes down, we notify you at no additional cost.
24/7/365 Human Verification
Military veterans and ex-law enforcement verify every detection to avoid false alarms.
Privacy & Rights Respected
We only detect illegally brandished guns and never use facial recognition.
Situational Awareness
Get the geolocation and image of the shooter before, during, and after an active shooter event.
Affordable Set-Up
ZeroEyes is installed on your existing cameras, so you avoid hardware costs.
24/7/365 White Glove Support
Dedicated customer success manager and 24/7/365 customer support.
Certifications & Designations