STOP THREATS AT FIRST SIGHT
NOT FIRST SHOT
Artificial Intelligence for Real-time Weapon
Detection and Alerts
WATCH VIDEO
EDUCATION
Find out more about how ZeroEyes gun detection helps to protect students and faculty with AI technology that works with existing cameras.
COMMERCIAL
Learn more about how ZeroEyes gun detection helps to protect employees with AI technology that works with existing security cameras.
GOVERNMENT
Discover how ZeroEyes gun detection helps to protect employees and the public with AI technology that works with existing cameras.
ZEROEYES' PROACTIVE SOLUTIONS
ENDORSED BY PROFESSIONALS
"It is almost impossible for us to monitor cameras constantly. It's actually very helpful because our first responders would like to know exactly where the threat is inside the building."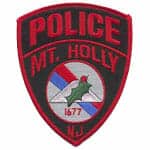 DEBORAH MURILLO
Mount Holly Police Officer and School Resource Officer
"Although vendors will tell you they have the magic wand that will solve every problem we have, that is incorrect. We look at this from a holistic standpoint, so we are adding layers to the security and this is one of those layers."

CAPTAIN FRANCIS
Seminole County Schools Safety and Security Director
"My experience with ZeroEyes has been tremendous. Their professionalism, their expertise, and their willingnes to provide suggestions and advice goes beyond any company I have worked with in the past several years. I am blessed to be in a school district that has a Board of Directors truly committed to protecting the students, staff, and guests and they realize how valuable ZeroEyes is. This system is an absolute must have for any school district or commercial business serious about providing the safest environment."
ROBERT K.
Chief of Police, South Side Area School District, PA
"It's really made us better as far as safety and security. We're sold on it."
DR. CHRIS HEILIG
Superintendent, Rancocas County, NJ
"It's a grim reality that active shootings happen in schools across the country, and we've needed to understand and implement the solutions that can keep our students, staff, and visitors safe. At KUSD, we have a multilayered security approach that includes the most effective and innovative technologies and resources, and ZeroEyes' platform clearly supports our strategy."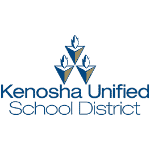 KEVIN CHRISTOUN
Maintenance, Environmental and Safety Manager at Kenosha United School District, Wisconsin
"As a rural public school district, it's absolutely crucial for us to take the steps needed to ensure the safety of everyone who sets foot on campus. ZeroEyes has consistently demonstrated their steadfast focus and commitment to public safety, and we believe that their weapons detection solution will play a crucial component in our overall security approach."
ALAN FRITZ
Superintendent at South Side Area School District
WE WANT TO SEE AN END TO MASS
SHOOTINGS IN AMERICA
AI Weapons Detection Helps Identify Threats At First Sight
DETECT
AI weapon identification can help locate threats before they become violent. This provides first responders with the best information possible.
PREVENT
Integration with local 911 and police forces can help prevent a dangerous situation from escalating. Using ZeroEyes, first responders have the right details in real time, so they can immediately respond to the threat.
PROTECT
With custom solutions for your specific needs, ZeroEyes connects to your existing security cameras and building infrastructure for an added layer of protection.
MITIGATING THE NEGATIVE IMPACT OF ACTIVE SHOOTERS
Senseless violence has caused the loss of too many lives. At ZeroEyes we are working to support security professionals and law enforcement. The quicker you know there may be a threat, the quicker you can respond. SECONDS MATTER.
Statistics from 2020 shows that mass shootings surged by 47% as many states reported unprecedented increases in weapons-related incidents.
IN 2020, THE UNITED STATES REPORTED
TECHNOLOGY FOR TODAY'S CHANGING SECURITY NEEDS
People deserve security everywhere they go.
SCHOOLS
Universities
High Schools
Grade Schools
LIVE EVENTS
Stadiums
Conventions
Concerts
COMMERCIAL TRAVEL
Airports
Train Stations
Bus Stations
TOURIST ATTRACTIONS
Theme Parks
Water Parks
Museums
HEALTHCARE
Hospitals
Medical Offices
Laboratories
CORPORATIONS
Corporate Campuses
National Retailers
Factories & Warehouses
READ THE LATEST FROM OUR BLOG
As the old adage goes, don't put all of your eggs in one basket. This is true in many cases, especially when it comes to security planning. Consider...
read more