Certain public spaces, like courthouses and schools, are designated as gun-free zones. With the rise in high-profile mass shootings in recent years— like the tragedies at Robb Elementary in Uvalde, Texas, and Marjory Stone Douglas High School in Parkland, Florida—people are beginning to question whether gun-free zones actually increase safety. 
No matter what a person's beliefs are, the one thing that everyone can agree on is that senseless mass shootings need to end. People should feel safe when they leave their homes and, sadly, that isn't the case today. According to a recent survey, one-third of adults say that a fear of mass shootings prevents them from going to certain places or events.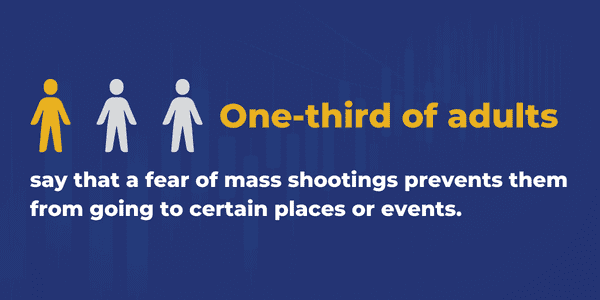 As organizational leaders work toward making our communities safer, it's natural to assess what's working and what isn't working—and that brings us to the question, "Do gun-free zones work?"
Gun-Free Zone Meaning Explained
Before we analyze the effectiveness of gun-free zones, it's important to be clear on what "gun-free zone" truly means and how the gun-free zone act came to be.
Gun-Free Zone Definition: A gun-free zone is a designated area where the use or possession of firearms is a crime.
While the term "gun-free zone" is fairly self-explanatory, it may come as a surprise that there are exceptions to this rule that vary from state to state. In the case of schools, some states make exceptions for school employees (other than security personnel), concealed carry license holders, or for anyone with permission from school authorities.
Federal Gun-Free School Zones Act
This brings us to the Federal Gun-Free School Zones Act of 1990 (GFSZA).
Passed in 1990, this act states that it is illegal for any person (who does not meet an authorized exception) to knowingly possess a gun on school grounds or within 1,000 feet of school grounds. This 1,000-foot buffer zone applies to all public roads and sidewalks but does not apply to private property.
In 1995, the United States v. Lopez case spurred the question of whether the GFSZA was unconstitutional because it exceeds the power of Congress to legislate under the Commerce Clause.
It was decided that the possession of a gun in a school zone is not an economic activity that has a substantial effect on interstate commerce, and so the act was amended to include outlawing guns that have been part of interstate commerce near a school. No other amendments were made.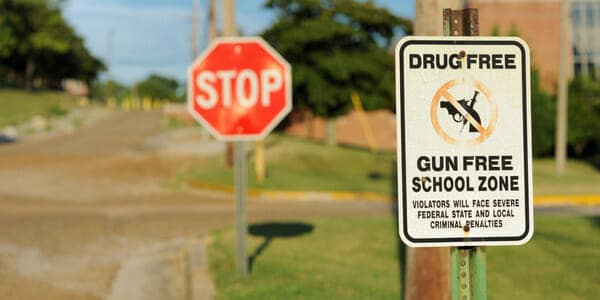 Today, the penalty for violating this law involves a fine of no more than $5,000, imprisonment for up to five years, or both.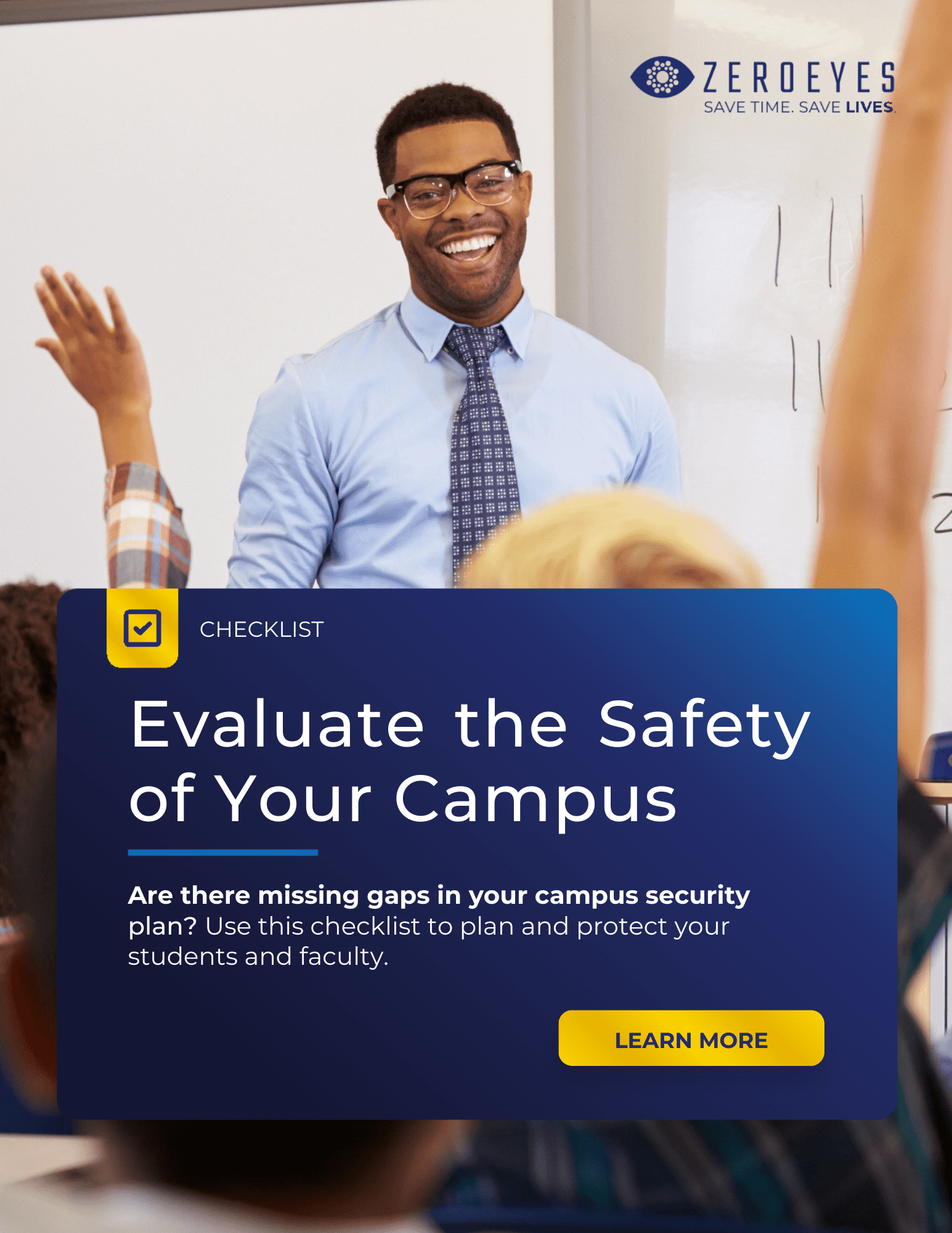 Interested in Improving Your School's Security?
Download our safety checklist for schools to check for missing gaps in your security plan. Plus, learn about the proactive solutions available today that prevent gun-related violence in schools.
Does the Gun-Free Zones Act Apply to Other Public Spaces?
The Gun-Free School Zones Act only applies to K12 schools, both public and private. It does not apply to other public spaces.
Open carry and concealed carry laws will vary from state to state. In some states, there is an Opt-Out Statute that allows a private business to opt out of their state's concealed carry laws. This allows them to enforce their own policies about carrying firearms on their business premises. Customers found in violation of the gun-free zone signs and policies of a business can be held liable for trespassing charges or may lose their carrying privileges.
Currently, the U.S. states that permit Opt-Out Statutes include:
Arizona
Arkansas
Connecticut
Minnesota
Missouri
New Mexico
Ohio
Oklahoma
South Carolina
Texas
Separate from the GFSZA, there are several federally-banned locations for carrying firearms, even with a permit. This includes:
Federal courthouses
Federal buildings
Federal prisons
U.S. Army Corps of Engineers
Bureau of Land Management
National cemeteries
Military bases
Post offices
Sterile areas of airports (this is typically the area beyond the passenger screening checkpoint that is designated for passenger's access to boarding aircraft)
Indian reservations (must check with each tribe before carrying firearms on the property, since policies are controlled by tribal law)
Any building owned, leased, or rented by the federal government (this includes buildings in national forests, like visitor centers and ranger stations, which are property of the federal government)
Do Gun-Free Zones Work?
When U.S. adults were asked which places they are stressed about a mass shooting occurring, they said:
A public event (54%)
Shopping mall (50%)
School or university (42%)
Movie theater (38%)
Mass shootings are more likely to happen in densely-populated spaces, such as schools, places of worship, and shopping centers—many of which happen to be gun-free zones.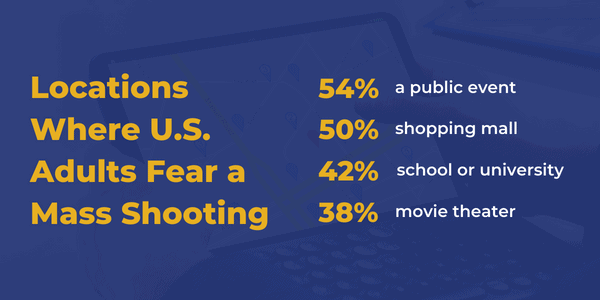 There's the school of thought that mass shooters choose gun-free zones because they are easy targets where they can do maximum damage in the least amount of time. A study by the Crime Prevention Research center (CPRC) says that 97.8% of public mass shootings happen in gun-free zones.
However, it's difficult to look at the numbers and make a concrete blanket statement about the efficacy of gun-free zones. Since a universal definition of "mass shooting" does not exist, the statistics differ depending on your interpretation. 
Let's look at the study by the CRPC. It was conducted by John Lott, who used the FBI's definition of a "mass shooting" as one that involves four or more deaths, excluding the shooter. In Lott's study, he also excludes shootings that occurred as a result of gang violence, drugs, armed robbery, or domestic violence. The reasoning behind Lott's decision is that these types of crimes have entirely different motivations than the public mass shootings we see publicized, and many of these happen in private homes. 
If you look at Everytown for Gun Safety's research, which also uses the FBI's definition of mass shootings, they say that 240 mass shootings happened between 2009 and 2020 and only 30% of those shootings occurred in public spaces like schools, malls, or bars, while 61% occurred in private homes. If you were to use Everytown's parameters for a mass shooting, which doesn't take into account the shooter's intent or motivation, these numbers say that most mass shootings don't occur in gun-free zones.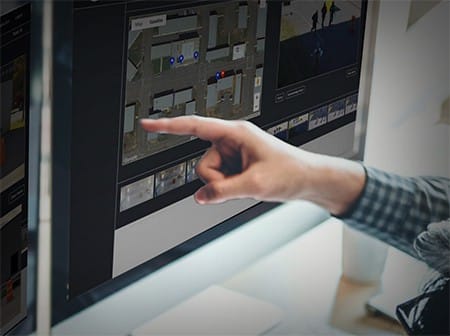 See How ZeroEyes Works!
Learn how ZeroEyes' Proactive Gun Detection solution uses your existing video camera's to provide actionable intelligence during the event of gun-related violence.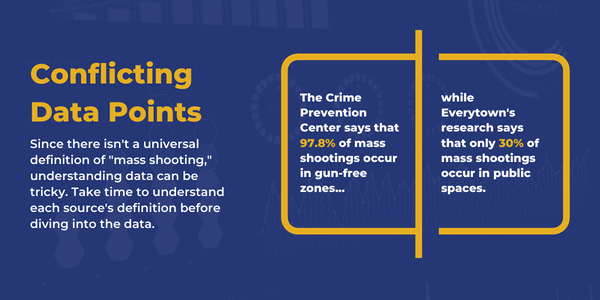 The research by CRPC and Everytown seem to be on entirely different ends of the spectrum—but the statistics from both sources are true based on their definition and qualifying parameters of "mass shooting."
To sum it up, the answer isn't as straightforward as one might think. It's hard to make sweeping statements about gun-free zones until we can universally come to a consensus on what determines a mass shooting.
What Really Prevents Mass Shootings?
Rather than focusing on the efficacy of gun-free zones, leaders should be looking toward new, innovative solutions that actually deter shooters and help prevent mass shootings from happening. We need to take action now to protect our people.
Public places, schools, office buildings, and houses of worship have a duty to provide a safe environment to the extent they are able. No matter what side of the gun-free zone argument you side with, we all know that simply putting up gun-free signs is not sufficient.
What we do know is that individuals bent on committing murder and mayhem are deterred by conditions that make it difficult for them to freely move, and by the presence of individuals or technology that will quickly stop them.
Here's what organizations should do to prevent mass shootings:
Target-Harden Your Physical Spaces
This may mean something very different for different locations, but in general, it means not having easy hiding places outside or inside your location, keeping all entrance and exit points locked or monitored, and having a well-positioned security camera system. Other ways to target-harden your location can be determined by doing a safety assessment with the help of local law enforcement.
Use Visual Gun-Detection Technology
In many mass shootings, the shooter "stages" the attack with a gun visible for up to 30 minutes—often caught on security cameras. This information usually surprises people. Wouldn't a mass shooter actively avoid cameras?
When you look into the mind of a mass shooter, the "staging" behavior makes sense. Two professors who dedicate their work to studying mass shooters have found consistent pathways in these individuals. Self-hate often evolves into hate against groups of people, or a desire to be seen by the public—an attempt for fame or notoriety. Typically, a mass shooter's intent is not to "get away" with heinous acts of crime, but to instill fear, feel powerful, and be seen. 
In 2018, a journalist reached out to 50 perpetrators currently incarcerated for mass shootings, and an inmate explained, "I wasn't trying to kill anybody; I was trying to instill fear into the public."
In that same year, Aaron Stark gave a TED Talk about almost becoming a mass shooter. He said, "I was going to express my extreme anger and rage by getting a gun. I was going to attack either my school or a mall food court. It really didn't matter which one. It wasn't about the people, it was about the largest amount of damage in the shortest amount of time with the least amount of security." In the end, what changed his decision and his life were small acts of kindness that fulfilled his desire to be treated as a human and to be seen.
For mass shooters, hiding from people or cameras is not a typical concern because they want to feel powerful, be seen, and gain notoriety. Knowing this, organizations should use their digital security cameras as proactive security tools, rather than forensic footage to analyze after a tragedy happens.
ZeroEyes' proactive visual gun detection technology is driven by artificial intelligence software that immediately detects visible firearms and instantly informs onsite security and local first responders, so any attempted shootings can be quickly neutralized. Minutes count when saving lives.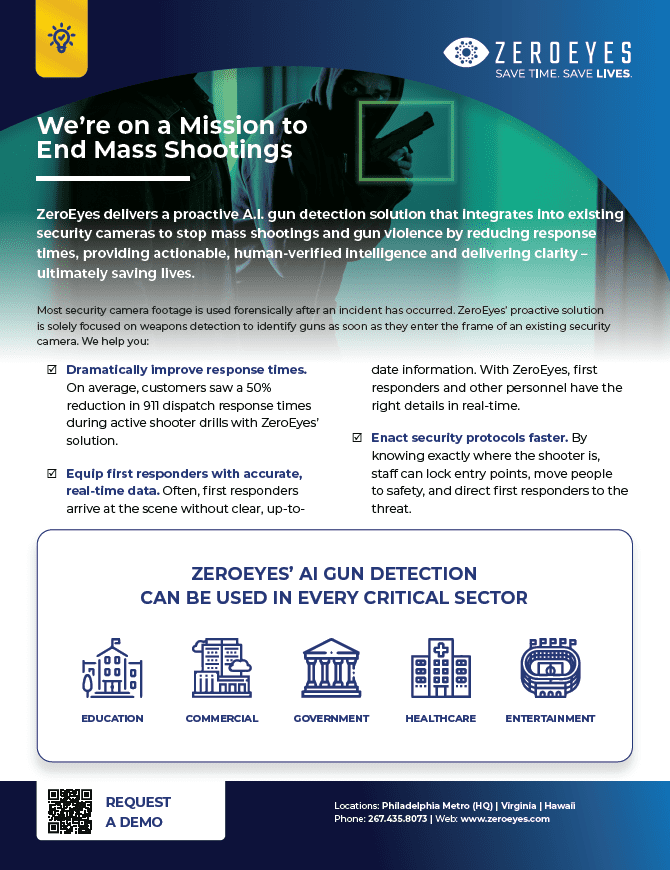 Discover How ZeroEyes' Proactive Gun Detection Technology Works
Download our overview brochure to see how proactive gun detection technology can decrease gun-related violence across every sector, and learn what differentiates ZeroEyes from other security solutions.
DOWNLOAD NOW
On-Site Security
As we've mentioned, critical minutes matter when it comes to saving lives and preventing mass shootings. Having security personnel on-site helps ensure that you can take action quickly should a potential threat occur.
In the event of a shooter situation, ZeroEyes will provide on-site security guards and first responders with real-time intelligence like the shooter's exact geolocation, movement, and visual description. This not only helps law enforcement track down and stop the shooter, it gives administrators the information they need to move people to safety and lock down various areas of the building.
Prevent the Next Mass Shooting
At the end of the day, we all want to prevent senseless gun-related violence and protect our people. The best way to do that is by implementing a multi-layered security system that takes into account physical security measures, innovative technologies, and proactive means.
To learn the best practices of an effective multi-layered security system, download our free guides for K12 schools, universities, and for the commercial sector.