Be Prepared With Active Shooter Training
To keep your people and buildings safe, you need a multi-layered security strategy that's ready for anything.
When you install ZeroEyes' proactive A.I. gun detection software on your existing security cameras, you have the advantage of empowering your people with active shooter training.
Be Prepared and Prevent the Next Mass Shooting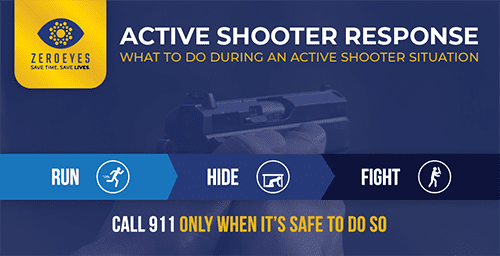 Do you know what to do in an active shooter situation? Download our infographic to learn the core principles of "Run, Hide, Fight" and to learn how ZeroEyes' A.I. can help mitigate gun-related violence, reduce response times, and save lives.
"Our local law enforcement officers run training drills each year to coordinate and practice a response to an armed individual on campus. When we combine their skill sets with ZeroEyes technology, we gain a clear advantage over anyone who would attempt harm."
Active Shooter Training Is A Key Crisis Preparedness Tool
Depending on our customer's needs, ZeroEyes provides Active Shooter Training.
All of our customers have seen reduced police response times when using ZeroEyes during active shooter training compared to drills without ZeroEyes technology.
At Rancocas Valley Regional High School, officer response times were reduced by nearly 66%.
ZEROEYES IS FOR ALL TYPES OF
ORGANIZATIONS AND INDUSTRIES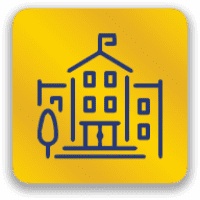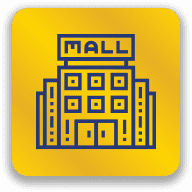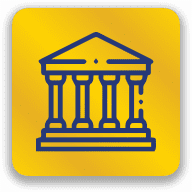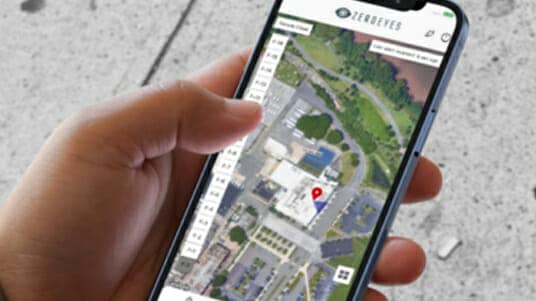 TO LEARN MORE, SCHEDULE A LIVE DEMONSTRATION WITH ONE OF OUR EXPERTS TODAY.